AWAKE: THE LIFE OF YOGANANDA
TUESDAY, NOVEMBER 25, 2014
7:30 PM
$10
BOX OFFICE CLOSED
SCREENING
UNAVAILABLE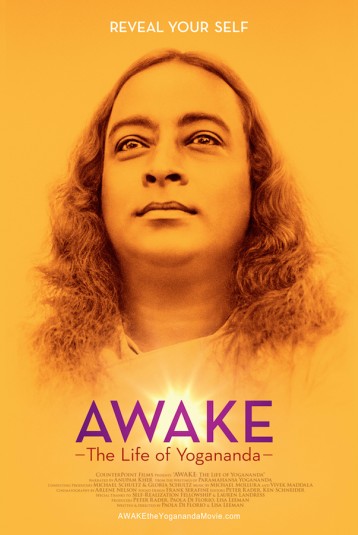 SCREENING UNAVAILABLE
Click here to captain a new screening or use the map below to find existing screenings.
PRESENTED BY
Movie Captain
SoundMethodYogaOmaha
Since 10/22/2014
ABOUT
A film by Oscar-nominee Paola di Florio and Sundance winner Lisa Leeman about Hindu mystic Paramahansa Yogananda who brought yoga and meditation to the West in 1920 and wrote the spiritual classic "Autobiography of a Yogi," a go-to book for seekers from George Harrison to Steve Jobs.  By personalizing his own quest for enlightenment and sharing his struggles along the path, Yogananda made ancient teachings accessible to a modern audience and led millions onto the path of self-realization. 
Released: 2014 – Rating: PG – Duration: 86 minutes
TRAILER
COMMENT AND SHARE