ALAMO DRAFTHOUSE AUSTIN ALAMO DRAFTHOUSE SLAUGHTER LANE
MONDAY, MAY 19, 2014
7:30 PM
$10
BOX OFFICE CLOSED
SCREENING
UNAVAILABLE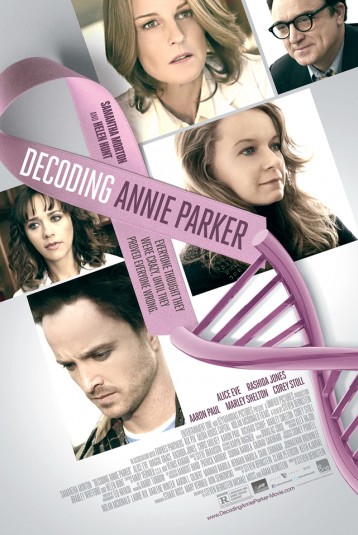 SCREENING UNAVAILABLE
Click here to captain a new screening or use the map below to find existing screenings.
PRESENTED BY
Movie Captain

sumega
Since 04/16/2014
A $3.50 surcharge will be added to this ticket, a share of which will go to Breast and Ovarian Cancer charities across the country
ABOUT
Decoding Annie Parker follows the incredible, irreverent and heartwarming story of how the paths of cancer survivor Annie Parker (Samantha Morton) and geneticist Mary-Claire King (Helen Hunt) intersect. With grace and humor the film chronicles how these remarkable women work to make one of the most important genetic discoveries of the 20th century.
Released: 2013 – Rating: NR – Duration: 91 minutes
TRAILER
COMMENT AND SHARE