FREE HOLIDAY GIFT: "MEETING THE BEATLES IN INDIA" PRESENTED BY PAUL SALTZMAN, DAVID LYNCH FOUNDATION & THE TRANSCENDENTAL MEDITATION ORGANIZATION
WEDNESDAY, DECEMBER 2, 2020
12:00 PM
$0
BOX OFFICE CLOSED
SCREENING
UNAVAILABLE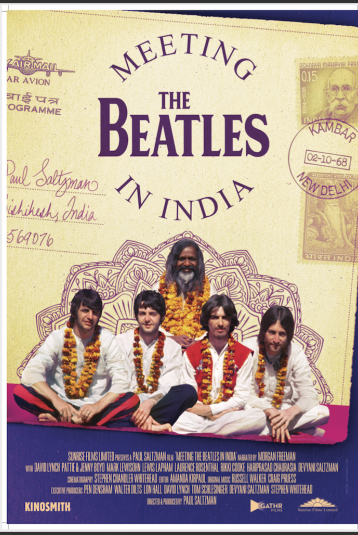 SCREENING UNAVAILABLE
Click here to captain a new screening or use the map below to find existing screenings.
PRESENTED BY
Movie Captain
GATHR PRESENTS
ABOUT
In 1968, with the eyes of the world upon them, The Beatles traveled to Rishikesh, India, to study transcendental meditation with Maharishi Mahesh Yogi. In one of the most anticipated Beatles documentaries, Filmmaker Paul Saltzman, retraces his journey of 50 years ago when he spent a life-changing time with John, Paul, George and Ringo. Fifty years later he reveals previously unknown details of this pivotal moment in the Beatles' career and the inner workings of the masterful White Album.

Starting with "Bungalow Bill" in Hawaii; connects with David Lynch about his own inner journey; as well as preeminent Beatles historian, Mark Lewisohn; Academy Award nominated film composer, Laurence Rosenthal.: and Pattie and Jenny Boyd. And much of this is due to Saltzman's own daughter, Devyani, reminding him that he had put away and forgotten these remarkably intimate photographs of that time in 1968.

This free rental will be available between December 24th 2020 and January 1st 2021.
Released: 2020 – Rating: NR – Duration: 145 minutes
TRAILER
COMMENT AND SHARE