MONDAY, OCTOBER 21, 2019
7:30 PM
$12
BOX OFFICE CLOSED
SCREENING
CANCELED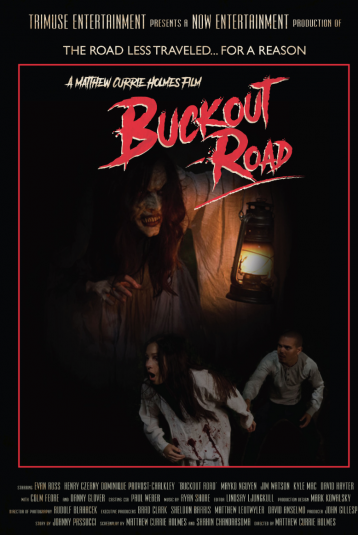 SCREENING CANCELED
Click here to captain a new screening or use the map below to find existing screenings.
PRESENTED BY
Movie Captain

DoctorMel
Since 09/06/2019
ABOUT
The Devil's Path might be known as the most haunted road in New York State, but nobody really believed it… until now. A college class project on modern mythology turns deadly when a trio of students and an on-leave soldier discovers a series of horrific urban legends surrounding BUCKOUT ROAD: The Devil's Path may actually be true. The deeper they dig into the road's dark history, the more dangerous their quest becomes.
From witches burning at the stake, to backwoods albino killers to a modern, unstoppable stalker, writer/director and horror-film aficionado Matthew Currie Holmes leaves no genre unexploited.
Released: 2019 – Rating: NR – Duration: 97 minutes
TRAILER
COMMENT AND SHARE