WED, MAY 29, 2019
7:30 PM
$16.45
BOX OFFICE CLOSED
SCREENING
UNAVAILABLE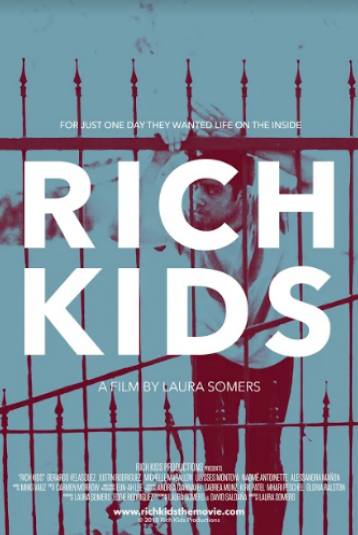 SCREENING UNAVAILABLE
Click here to captain a new screening or use the map below to find existing screenings.
PRESENTED BY
Movie Captain

Jrod1025
Since 04/11/2019
This screening has been moved to the new Regal Essex Crossing. If you are not able to make it to the new location, please email support@gathr.us with any questions or concerns.
Screening is in Aud #6
ABOUT
A group of troubled teens from a low-income community break into "Los Ricos", the local mansion with a border fence, and spend the day pretending to be rich in order to forget their difficult lives.

Rich Kids is a film that sympathetically views the modern day and ongoing challenges of economic disparities, gentrification, displacement and evictions faced through the lens of Latino and Afro-Latino American youth.

The film's title signifies the wealth of love, talent, intelligence, and emotional resilience that the characters have in spite of their economic challenges while living in a world that views them with indifference.
Released: 2019 – Rating: NR – Duration: 96 minutes
TRAILER
COMMENT AND SHARE