MONDAY, APRIL 1, 2019
7:30 PM
$15.50
BOX OFFICE CLOSED
SCREENING
UNAVAILABLE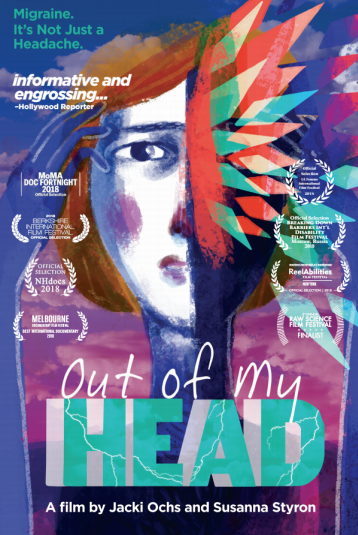 SCREENING UNAVAILABLE
Click here to captain a new screening or use the map below to find existing screenings.
PRESENTED BY
Movie Captain

klenaburg
Since 10/14/2018
Screening is in Aud #2
TICKETS ARE STILL AVAILABLE. Email [email protected] to purchase tickets for this screening.
ABOUT
There are few things more frightening than having a child who is sick, who you don't know how to help and whose illness you don't understand. That's what Susanna Styron experienced when her daughter Emma's spells of blindness and vomiting began at the age of fourteen. Emma's eventual migraine diagnosis, rather than putting an end to the mystery and confusion, was just the beginning, as mother and daughter embarked on a years-long journey to discover the truth about living with migraine.

Released: 2018 – Rating: NR – Duration: 77 minutes
TRAILER
COMMENT AND SHARE