REGAL WINROCK STADIUM 16 IMAX & RPX
THURSDAY, FEBRUARY 11, 2016
7:30 PM
$11.25
BOX OFFICE CLOSED
SCREENING
UNAVAILABLE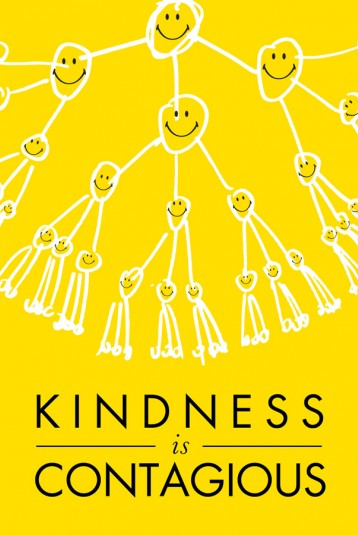 SCREENING UNAVAILABLE
Click here to captain a new screening or use the map below to find existing screenings.
PRESENTED BY
Movie Captain

spiritbound
Since 12/19/2015
ABOUT
Kindness Is Contagious is a feel-good documentary, narrated by Catherine Ryan Hyde, the best selling author of the novel (and film) Pay It Forward. It's a film all about being nice and the benefits of being nice. Good Virus profiles cutting-edge scientists and best-selling authors from Berkeley to Harvard and everywhere in between as well as real life people from all walks of life whose lives illustrate their incredible discovery:
NICE GUYS FINISH FIRST!

Street performers, soup kitchen volunteers, police officers, models, CEOs, baseball players, roller girls, concert pianists, artists, and many more tell you their heartfelt stories of kindness and generosity. Learn how a little generosity can help YOU live a happier, healthier, wealthier, longer and more fulfilling life.
Released: 2014 – Rating: UR – Duration: 75 minutes
TRAILER
COMMENT AND SHARE