ALAMO DRAFTHOUSE DENVER ALAMO DRAFTHOUSE LITTLETON
THURSDAY, MAY 7, 2015
7:15 PM
$10.75
BOX OFFICE CLOSED
SCREENING
UNAVAILABLE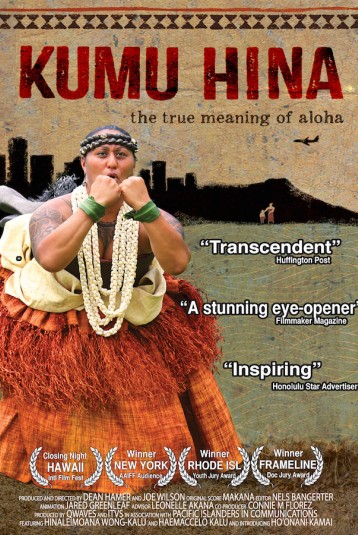 SCREENING UNAVAILABLE
Click here to captain a new screening or use the map below to find existing screenings.
PRESENTED BY
Movie Captain

lasperin
Since 01/20/2014
ABOUT
Imagine a world where a little boy can grow up to be the woman of his dreams, and a young girl can rise to become a leader among men. Welcome to Kumu Hina's Hawai'i.

During a momentous year in her life in modern Honolulu, Hina Wong-Kalu, a native Hawaiian māhū, or transgender, teacher uses traditional culture to inspire a student to claim her place as leader of the school's all-male hula troupe. But despite her success as a teacher, Hina longs for love and a committed relationship. Will her marriage to a headstrong Tongan man fulfill her dreams? An incredible docu-drama that unfolds like a narrative film, KUMU HINA reveals a side of Hawai'i rarely seen on screen.

Released: 2014 – Rating: NR – Duration: 77 minutes
TRAILER
COMMENT AND SHARE