HARKINS THEATRES SCOTTSDALE 101 14
THU, JANUARY 08, 2015
7:30 PM
$10
BOX OFFICE CLOSED
This screening has already happened.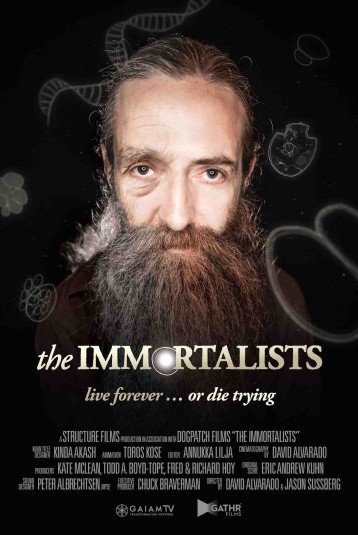 PRESENTED BY
Movie Captain

PeopleUnlimitedIn...
Since 11/20/2014
ABOUT
The Immortalists is the story of two eccentric scientists struggling to create eternal youth with medical breakthroughs in a world they call "blind to the tragedy of old age." Bill Andrews is a lab biologist and famed long-distance runner racing against the ultimate clock. Aubrey de Grey is a genius theoretical biologist who conducts his research with a beer in hand. They differ in style and substance, but are united in their common crusade: cure aging or die trying.
Released: 2014 – Rating: UR – Duration: 80 minutes
TRAILER
COMMENT AND SHARE