BRENDEN THEATRES BRENDEN THEATRES AND IMAX AT THE PALMS
THU, JULY 31, 2014
9:00 PM
$10.50
BOX OFFICE CLOSED
This screening has already happened.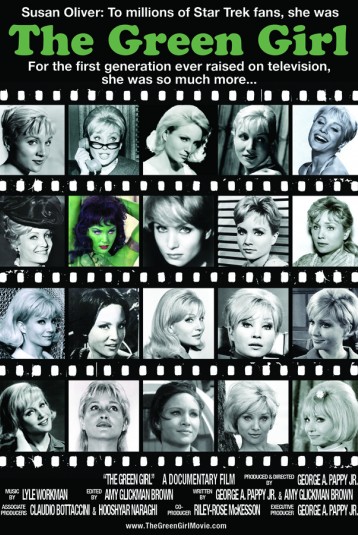 PRESENTED BY
Movie Captain

georgepappy
Since 06/14/2014
ABOUT
A feature-length documentary about Susan Oliver, known primarily today as Star Trek's first iconic Green Orion Slave Girl in the original 1964 Star Trek pilot, which was reused in the 1966 classic 2-part episode The Menagerie. One of the most recognizable women of the 1960's, she was a highly- prolific actress who worked frequently from the 1950's until well into the 1980's. Susan was also a record-setting female aviator who won five world records for light planes and eventually became one of the first women qualified to fly the Lear Jet.

The 1970's saw her interests turn largely towards writing and directing. An original member of the AFI Directing Workshop for Women in 1974, she fought Hollywood's entrenched "boy's club" mentality to eventually become one of the only women directing major TV shows in the early 1980's, including M*A*S*H. Tragically taken by cancer in 1990 at just 58 years old, Susan Oliver has been inexplicably forgotten by many in the industry to which she gave so much of herself. This documentary chronicles and celebrates the remarkable achievements of her all-too-short life.

Released: 2014 – Rating: NR – Duration: 94 minutes
TRAILER
COMMENT AND SHARE