THURSDAY, JANUARY 10, 2019
7:30 PM
$12
BOX OFFICE CLOSED
This screening has already happened.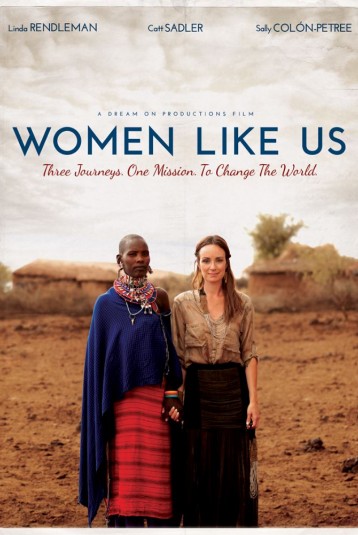 PRESENTED BY
Movie Captain

MichelleCourtneyBerry
Since 08/12/2016
ABOUT
Sally Colón-Petree, an award winning Puerto Rican TV Host and Producer, always dreamed of being a Film Director, but it wasn't until the passing of her mother, that she embarked on a journey to create a film to spotlight women, like her mom, that are creating social change in their communities locally and globally. For the first time in history, women's voices are being LOUDLY heard.

WOMEN LIKE US DOCUMENTARY is a moving chronicle of three women who embark on a journey to find female hero's across the United States and Kenya, who are confronting social injustices and creating change in the areas of sex trafficking, female genital mutilation, teen suicide, empowerment, and more. Featuring former First Lady of Kenya, IDA ODINGA, CNN Hero, ROBIN EMMONS, co-founder of the Los Angeles Dream Center, CAROLINE BARNETT, former executive producer of the Oprah Winfrey Show, DIANNE HUDSON and more. Plus influential voices in Hollywood, such as, award winning journalist, CATT SADLER (E! News), actress/tv host, SHERRI SHEPHERD ("The View"), life coach and motivational speaker, TIM STOREY (Super Soul Sunday), plus music by Grammy nominated artist, MOBY.
Released: 2017 – Rating: NR – Duration: 90 minutes
TRAILER
COMMENT AND SHARE