REGAL AZALEA SQUARE STADIUM 16 & RPX
TUESDAY, JULY 31, 2018
7:30 PM
$10.96
BOX OFFICE CLOSED
This screening has already happened.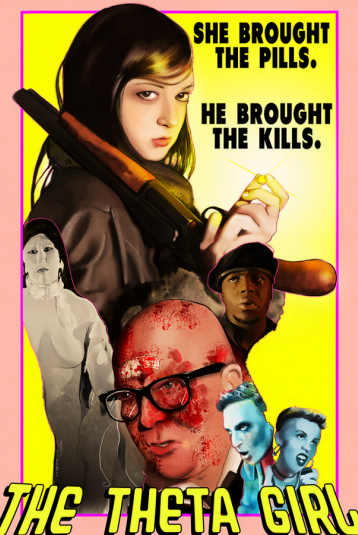 PRESENTED BY
Movie Captain

MaryBuchalskiWoodcock
Since 06/12/2018
ABOUT
An exercise in sex, drugs, punk rock, brutality, gore, revenge and self-actualization … but really it's an art film.

Gayce, a take-no-shit young woman, deals a hallucinogenic drug called "theta," facilitating an audience for her friends' all-girl rock band. When Gayce's friends are brutally murdered, she must solve the mystery behind the murders and protect herself from the killer. She discovers the connections between theta and the murders – and learns a terrifying truth. That the world — indeed her whole reality — is not as it seems.
Released: 2018 – Rating: NR – Duration: 98 minutes
COMMENT AND SHARE