PROTECT OUR FAMILY, DEFEND THIS LAND
SATURDAY, MAY 12, 2018
3:00 PM
$12.70
BOX OFFICE CLOSED
This screening has already happened.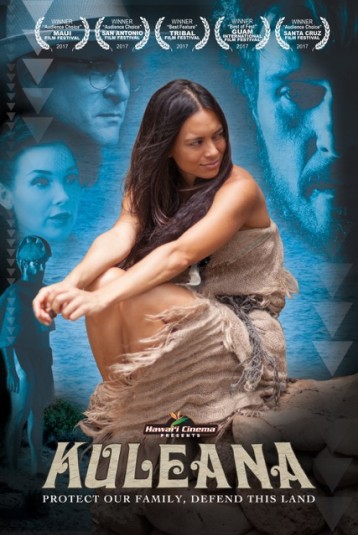 PRESENTED BY
Movie Captain

Maile
Since 03/18/2018
ABOUT
In Hawaii '71, childhood friends Nohea and Kim discover the true meaning of kuleana in a deadly clash between traditional Hawaiian values and the American Dream. Nohea, a tough local boy, returns disabled from Vietnam, and struggles to reconcile his old-fashioned upbringing with the present day. Forced to face up to his responsibilities as the chosen protector of his Grandma's property and his family name, Nohea is determined to leave behind the daily struggle of island life. Kim, long presumed dead after her tragic disappearance at age ten, mysteriously returns to her childhood home on a mission of her own. On decidedly different paths to salvation, the unlikely pair share a common nemesis, Kim's father, Victor Coyle, an unscrupulous businessman determined to control the island's future.
Often compared to CHINATOWN, and winner of the "Audience Choice" awards at the 2017 Maui Film Festival, the San Antonia Film Festival, and the Santa Cruz Film Festival, as well as for "Best Of Fest" at the Guam International Film Festival, KULEANA is an intense and insightful mystery/drama that's unafraid to ask the tough questions. Ancestral spirits and modern day warriors also contribute to the fight as Nohea and Kim learn the most important lesson: kuleana is not a burden; it is a privilege.
Released: 2018 – Rating: PG-13 – Duration: 95 minutes
TRAILER
COMMENT AND SHARE