THANK YOU FOR YOUR SERVICE
REGAL MALL OF GEORGIA STADIUM 20 IMAX & RPX
TUESDAY, JANUARY 3, 2017
7:30 PM
$12
BOX OFFICE CLOSED
This screening has already happened.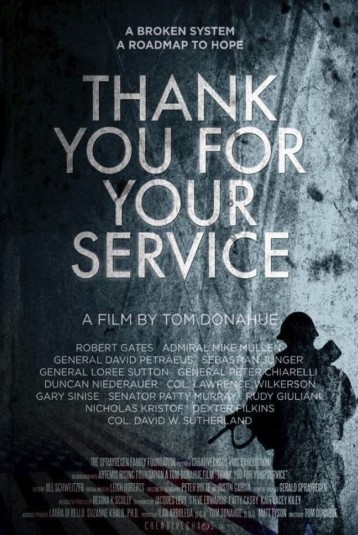 PRESENTED BY
Movie Captain

keithlaseter
Since 06/15/2016
ABOUT
Thank You for Your Service takes aim at the failed military mental health policies within the U.S. military and their tragic consequences. Following the stories of four struggling Iraq War veterans with interviews of top military and civilian leaders. Observing the systemic neglect, the film argues for significant internal change and offers a roadmap of hope.

Interviews include Defense Secretary Robert Gates, Admiral Mike Mullen, Generals David Petraeus and Loree Sutton, Sebastian Junger, Nicholas Kristof, Dexter Filkins, Senator Patty Murray, Mayor Rudy Giuliani and Colonels Lawrence Wilkerson and Dave Sutherland.
Released: 2016 – Rating: NR – Duration: 92 minutes
TRAILER
COMMENT AND SHARE