A DOCUMENTARY ABOUT THE IMPORTANT THINGS
TUESDAY, JULY 5, 2016
7:30 PM
$11
BOX OFFICE CLOSED
This screening has already happened.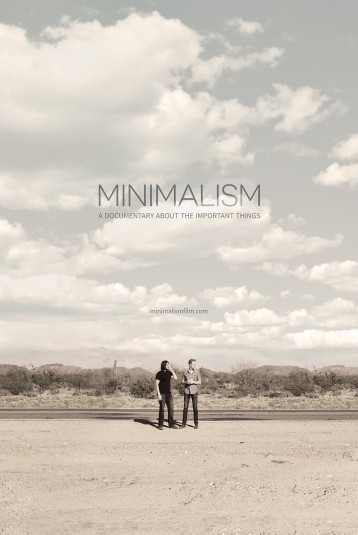 PRESENTED BY
Movie Captain

Darcybriley
Since 05/02/2016
ABOUT
Imagine a life with less: less stuff, less clutter, less stress, less debt, less
discontent. A life with fewer distractions. Now imagine a life with more: more
time, more meaningful relationships, more growth, more contribution, more
contentment. A life of passion that is unencumbered by the trappings of the
chaotic world around you.
What you're imagining is an intentional life. Not a perfect life—not an easy life—but a simple life. Minimalism: A Documentary About the Important Things, a feature-length documentary from the popular simple living duo The Minimalists, examines the many flavors of minimalism by taking the audience inside the lives of minimalists from all walks of life.
From minimalist architects, designers, and musicians, to businessmen, authors,
and minimalist families, this film explores various recipes for how to live a more
meaningful, deliberate life. Not a perfect life—not an easy life—but a simple one.
Released: 2016 – Rating: NR – Duration: 79 minutes
TRAILER
COMMENT AND SHARE