READING READING THEATERS ROHNERT PARK
THURSDAY, MARCH 10, 2016
7:30 PM
$11
BOX OFFICE CLOSED
This screening has already happened.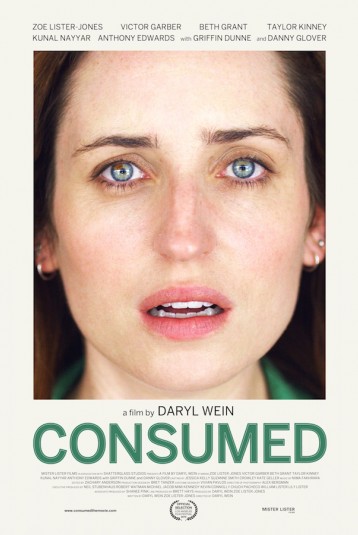 PRESENTED BY
Movie Captain

nicoline
Since 01/14/2016
This screening is in association with Citizens for Healthy Farms and Families, co-sponsored by Occupy Sonoma County.
ABOUT
Consumed is a dramatic thriller set in the complex world of Genetically
Modified Organisms (GMOs). The story is anchored by a working-class,
single Mother who goes on a journey to uncover the cause of her son's
mysterious illness. Interwoven are the stories of an Organic farmer in dan-
ger of losing his farm, the CEO of a biotechnology corporation trying to
save the world, two Scientists on the verge of a major discovery, and an ex-Cop caught in the middle of it all.
Released: 2015 – Rating: NR – Duration: 96 minutes
TRAILER
COMMENT AND SHARE