GAMELOADING: RISE OF THE INDIES
INDEPENDENT CLINTON STREET THEATER
MONDAY, APRIL 6, 2015
7:30 PM
$10
BOX OFFICE CLOSED
This screening has already happened.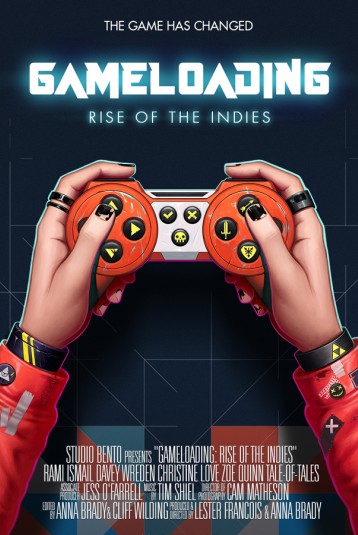 PRESENTED BY
Movie Captain

maxticket
Since 02/15/2015
ABOUT
GameLoading: Rise of the Indies is a feature documentary exploring the world of indie game developers – their craft, their games, their dreams, and how they have forever changed the landscape of games culture. Disrupting the big-budget industry, indie games have altered the art form through their innovative, varied and personal games. Small teams of passionate and creative developers are offering an alternate voice to players. GameLoading captures this pivotal point in history, where video games have become more personal than ever before.

The film showcases a wide variety of indie developers behind some of the most important games of the past few years and takes a broad snapshot of this diverse, creative community on an international scale. Some of the developers featured include Davey Wreden (The Stanley Parable), Rami Ismail (Vlambeer), Christine Love (Analogue: A Hate Story), Zoe Quinn (Depression Quest) and many more.

The film demystifies what goes into making a game and explores where this art form has come from and where it may be going.
Released: 2015 – Rating: UR – Duration: 96 minutes
COMMENT AND SHARE