LANDMARK THEATRES PIEDMONT CINEMAS
SUNDAY, MARCH 8, 2015
10:20 AM
$11
BOX OFFICE CLOSED
This screening has already happened.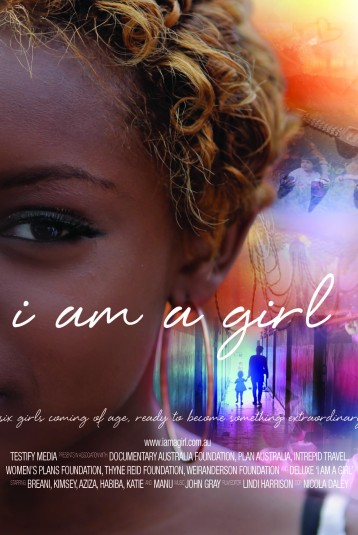 PRESENTED BY
Movie Captain

ldougall16
Since 01/15/2015
This screening will start at 10:20 to accommodate a brief welcome statement from the Movie Captain!
ABOUT
I AM A GIRL is an inspirational feature length documentary that paints a clear picture of the reality of what it means to be a girl in the 21st century. Feminism may have promised equality and sought a better and fairer world for women but the reality is that girls make up almost a quarter of the world's population yet still face the greatest discrimination of any group in the world. Technology and science offer unimaginable potential but we still struggle to ensure men and women are afforded equal opportunities. Yet in spite of these obstacles, girls have found extraordinary ways to persevere and in our documentary we hear their stories of strength, hope, courage and a refusal to be second best.
Released: 2014 – Rating: NR – Duration: 88 minutes
COMMENT AND SHARE