A Cameron Crowe Film
In Millbury at the Elm Draught House
Ticketing
Mon, October 14, 2013
AT 07:30 pm
This screening has already happened!
About this screening
MOVIE CAPTAIN:
GreenCircle
Since 09/25/2013
Where: Elm Draught House (Screen TBD)
35 Elm St
Millbury, MA
Map it
Tickets available at theater box office.
Also, with your ticket purchase, Pearl Jam will include a free digital download of a full concert bootleg from a select show on the 2013 North American Tour.
Promote this screening
Use these tools to promote the screening.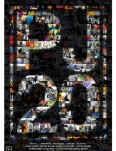 Click here to download
a flyer for this screening.
Pin it up in a local coffeehouse, dorm common area, the bodega or the breakroom at your 9 to 5.
Commentary