In Beverly Hills at the Laemmle's Music Hall 3
Ticketing
Thu, November 29, 2012
AT 07:30 pm
This screening has already happened!
About this screening
MOVIE CAPTAIN:
Woofer
Since 04/11/2012
Where: Laemmle's Music Hall 3 (Screen 1)
9036 Wilshire Blvd
Beverly Hills, CA
Map it
Following the film enjoy drinks and DJ sets by Chuck Inglish (Cool Kids), Sean G (Pac Div), & Rob Roy @ Smoke (9010 Melrose Ave/Doheny). Bring your movie stub to grab a gift bag courtesy of Orisue!
Promote this screening
Use these tools to promote the screening.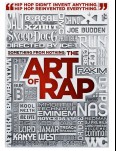 Click here to download
a flyer for this screening.
Pin it up in a local coffeehouse, dorm common area, the bodega or the breakroom at your 9 to 5.
Commentary