10x10
In Arcata at the Minor Theatre
Ticketing
Wed, May 01, 2013
AT 07:00 pm
This screening has already happened!
About this screening
MOVIE CAPTAIN:
Andy-RoshniCentre...
Since 03/06/2013
Where: Minor Theatre (Screen TBD)
1013 H Street
Arcata, CA
Map it
Promote this screening
Use these tools to promote the screening.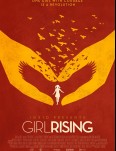 Click here to download
a flyer for this screening.
Pin it up in a local coffeehouse, dorm common area, the bodega or the breakroom at your 9 to 5.
Commentary