10x10
In Monterey at the Golden State Theatre
Ticketing
Thu, March 07, 2013
AT 07:30 pm
This screening has already happened!
About this screening
MOVIE CAPTAIN:
lovelovelove
Since 02/03/2013
Where: Golden State Theatre (Screen 1)
417 Alvarado St.
Monterey, CA
Map it
Hello Gathr'ers! Additional movie tickets will be available at the venue's box office!
Promote this screening
Use these tools to promote the screening.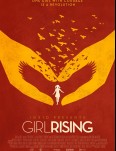 Click here to download
a flyer for this screening.
Pin it up in a local coffeehouse, dorm common area, the bodega or the breakroom at your 9 to 5.
Commentary