10x10
In Westbury at the Westbury Stadium 12 & Imax
Ticketing
Wed, April 17, 2013
AT 07:30 pm
This screening has already happened!
About this screening
MOVIE CAPTAIN:
woflongisland
Since 02/11/2013
Where: Westbury Stadium 12 & Imax (Screen 1)
7000 Brush Hollow Road
Westbury, NY
Map it
Promote this screening
Use these tools to promote the screening.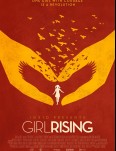 Click here to download
a flyer for this screening.
Pin it up in a local coffeehouse, dorm common area, the bodega or the breakroom at your 9 to 5.
Commentary